Here and There, 2022.
3 openwork linen panels.
300 x 150 cm each.
Installation, exhibition Le pas suspendu (The Suspended Step),
Irène Laub Gallery, Brussels, 2022.
"From the outset and through the door, Lucile Bertrand's (Belgium, France) work unfolds into space. Her work regularly raises questions about borders and of limits. In the installation Here and There, 2022, Bertrand invites us to walk through lengths of openwork linen, with an obsessive desire to reach the other side. On both sides of the fabric, several impermanent borders are traced in transparent patterns. Although the fabric and transparency lend a poetic quality to the borders, they are nonetheless the result of acute struggles and violent conflicts. These shifting borders set Belgium in time, in history, and on the edges of the Belgian Luxembourg. The most legible are the present-day borders; the 1830-39, the 1801 and the 1786 ones (including the independent country of Liège) are more tenuous; and at last, the Frankish empire borders dating from 481 are the most subtle and nearly erased. Throughout the frame, the artist questions, adding words that convey the notion of (W)HERE? Where are we? NoWHERE, SomeWHERE, ElseWHERE... This work echoes Lucile Bertrand's research-residency at the CACLB (Contemporary art Centre of the Belgian Luxembourg) and the ensuing exhibition Traversées (Crossings)."
By Christine Bluard, August 2022 (excerpt).
Pdf of the Complete text.
Installation Traversées. See details.
01/12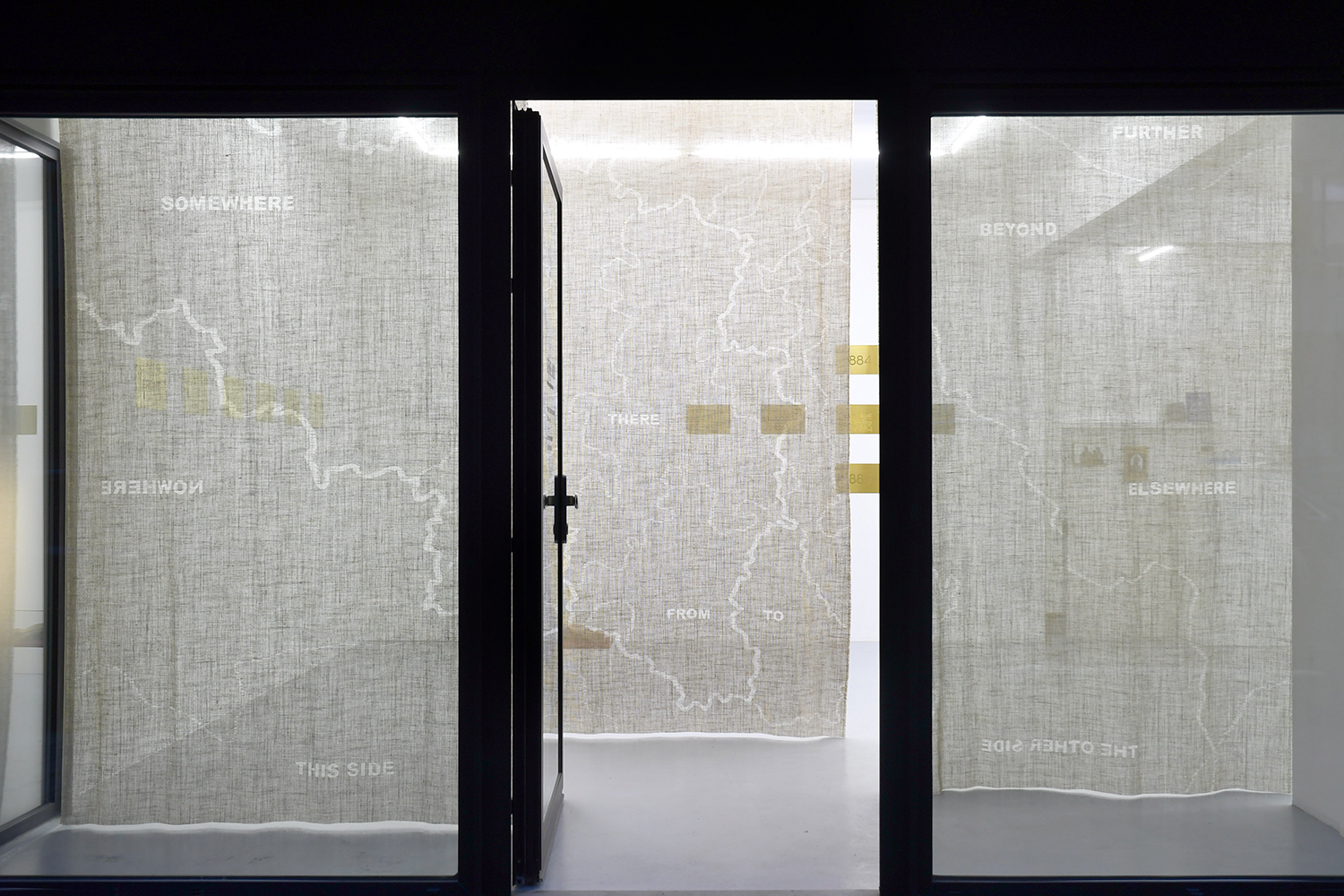 Irène laub Gallery.
View of the installation Here and There from the outside.
02/12
Central panel.
The actual border to the East of Belgium (the most visible)
and older borders coexist and intersect.
03/12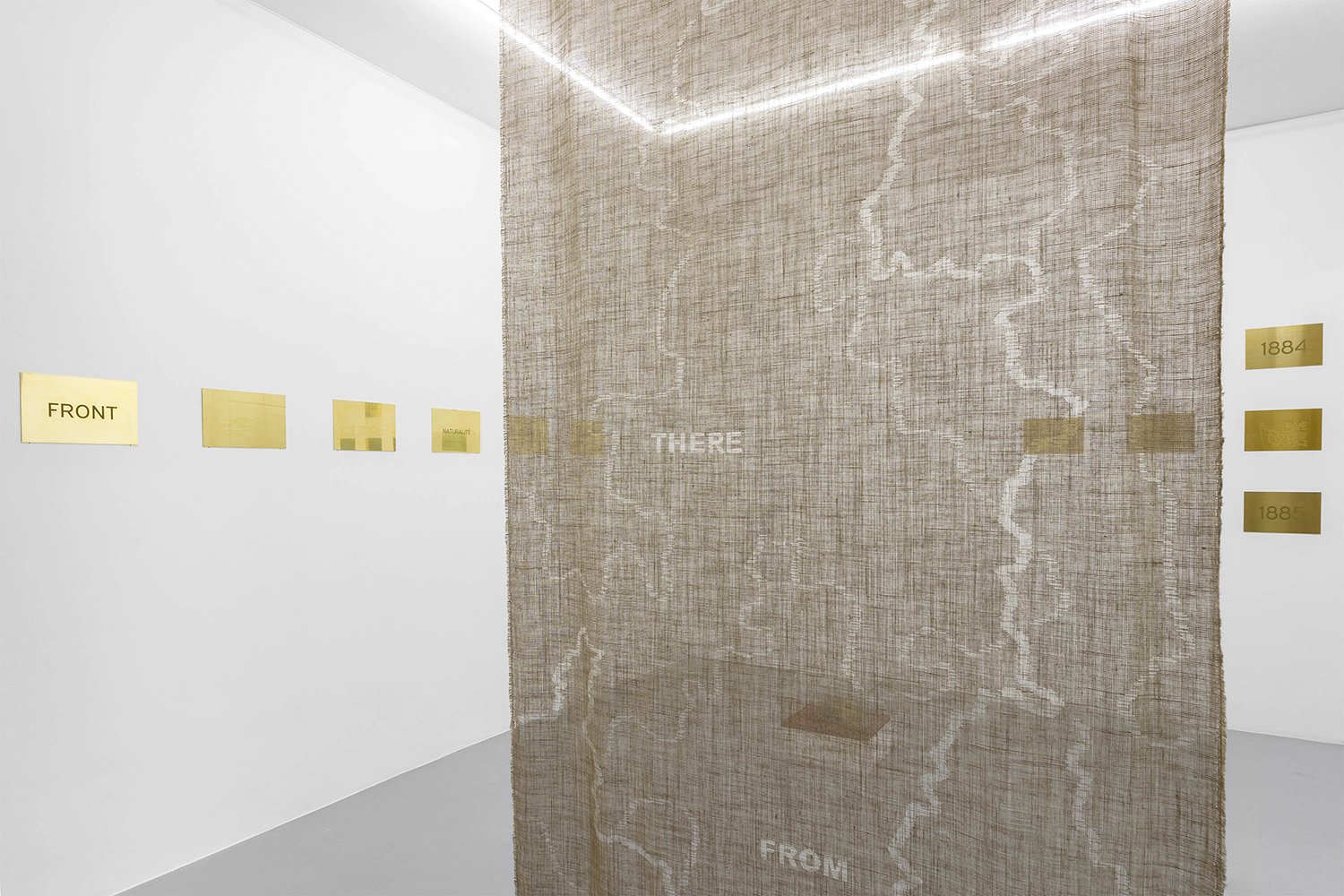 Central panel.
In transparency, on the walls, Bercer la ligne by Michèle Magema.
04/12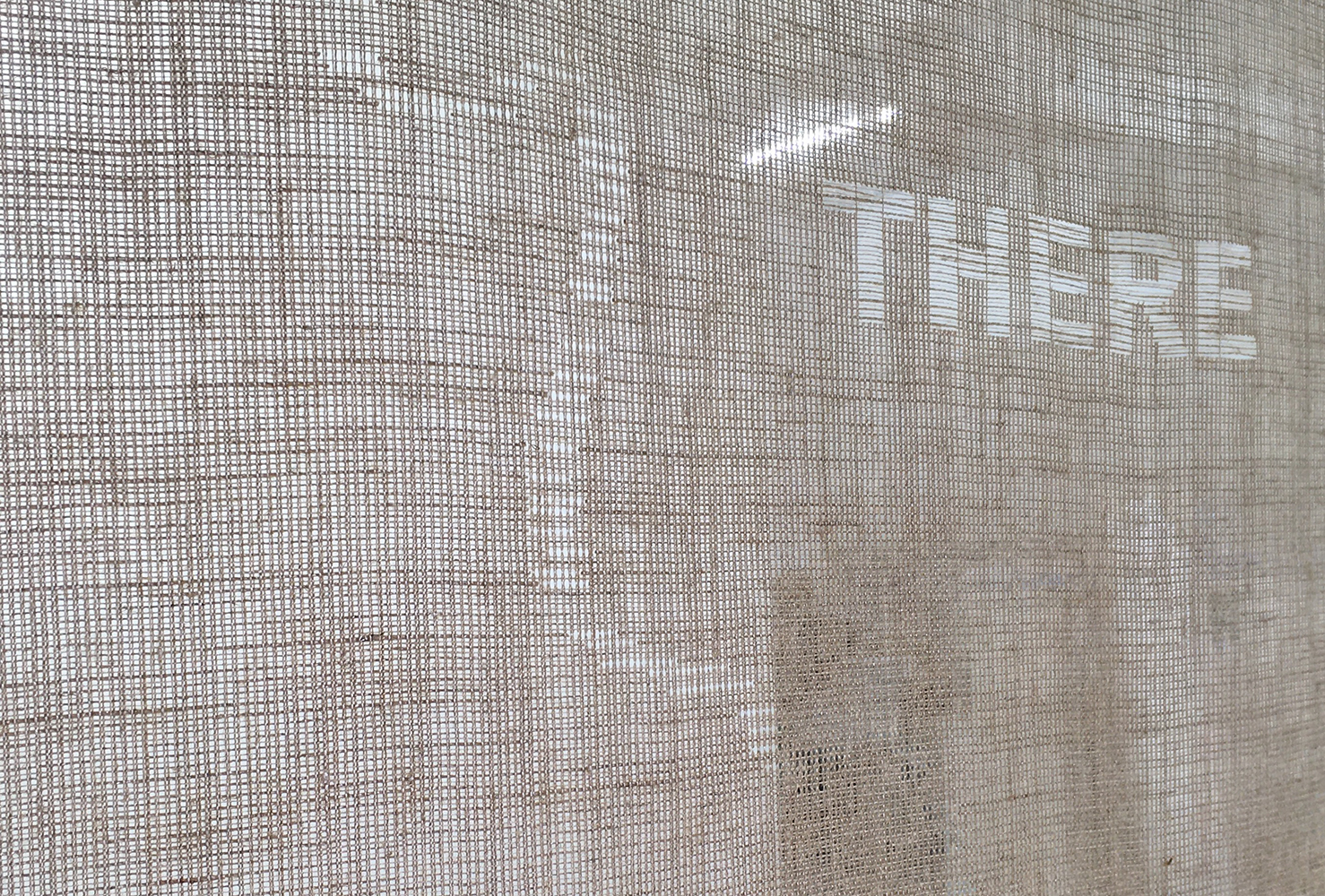 Detail of the openwork linen,
with a former border and the word THERE.
05/12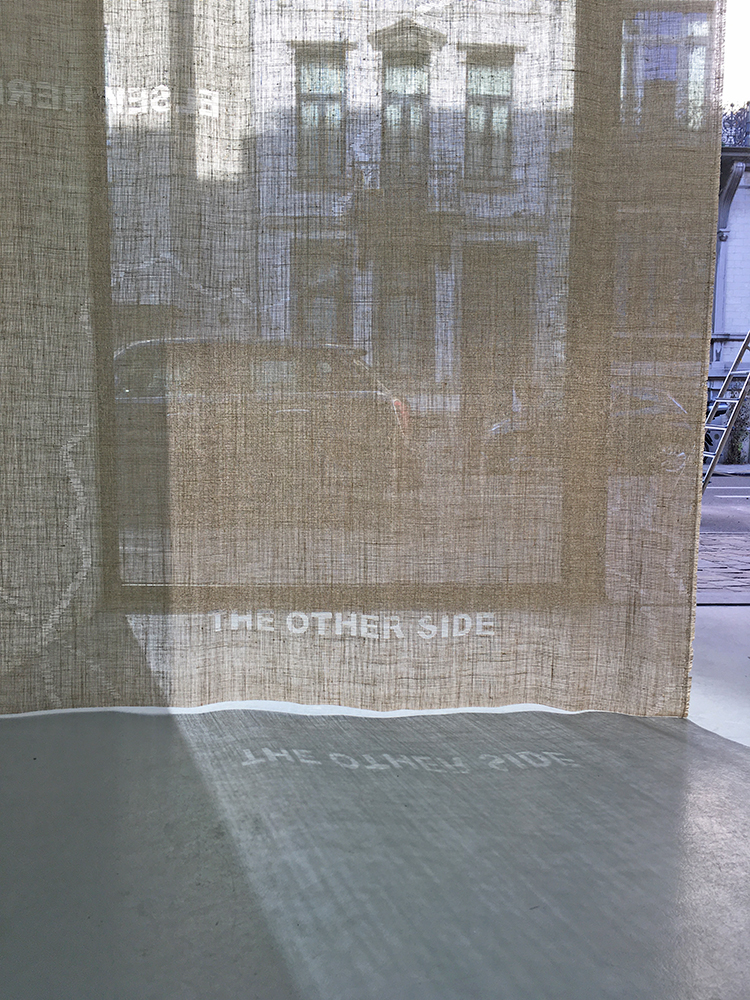 From inside the gallery, panel seen from behind.
Some words are legible once you cross the border.
06/12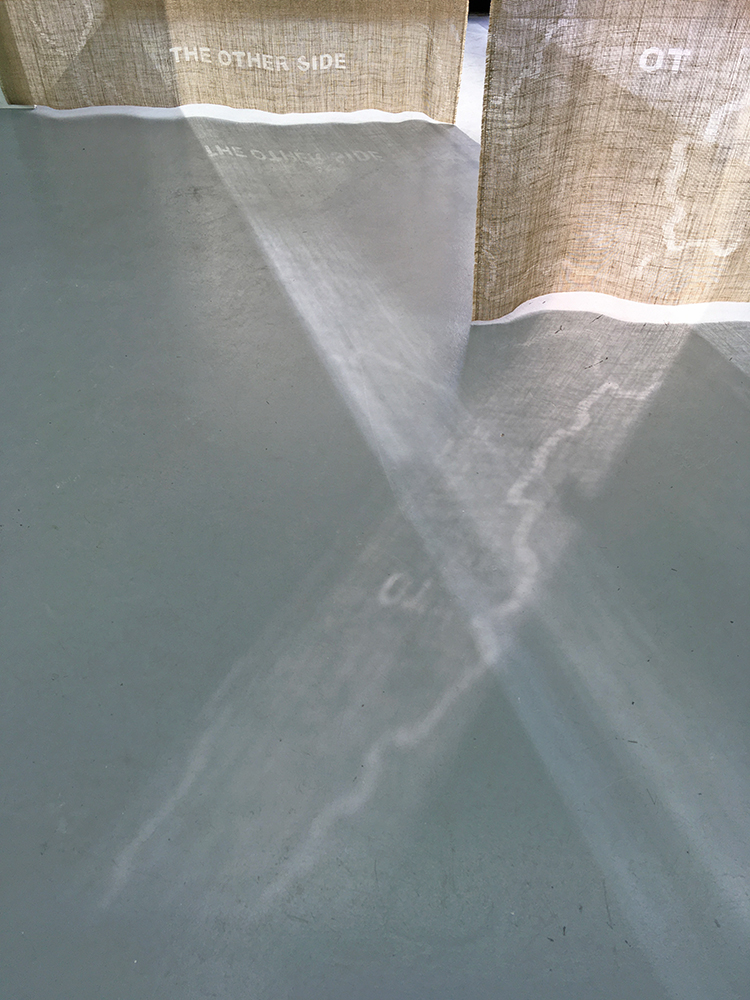 From inside the gallery.
07/12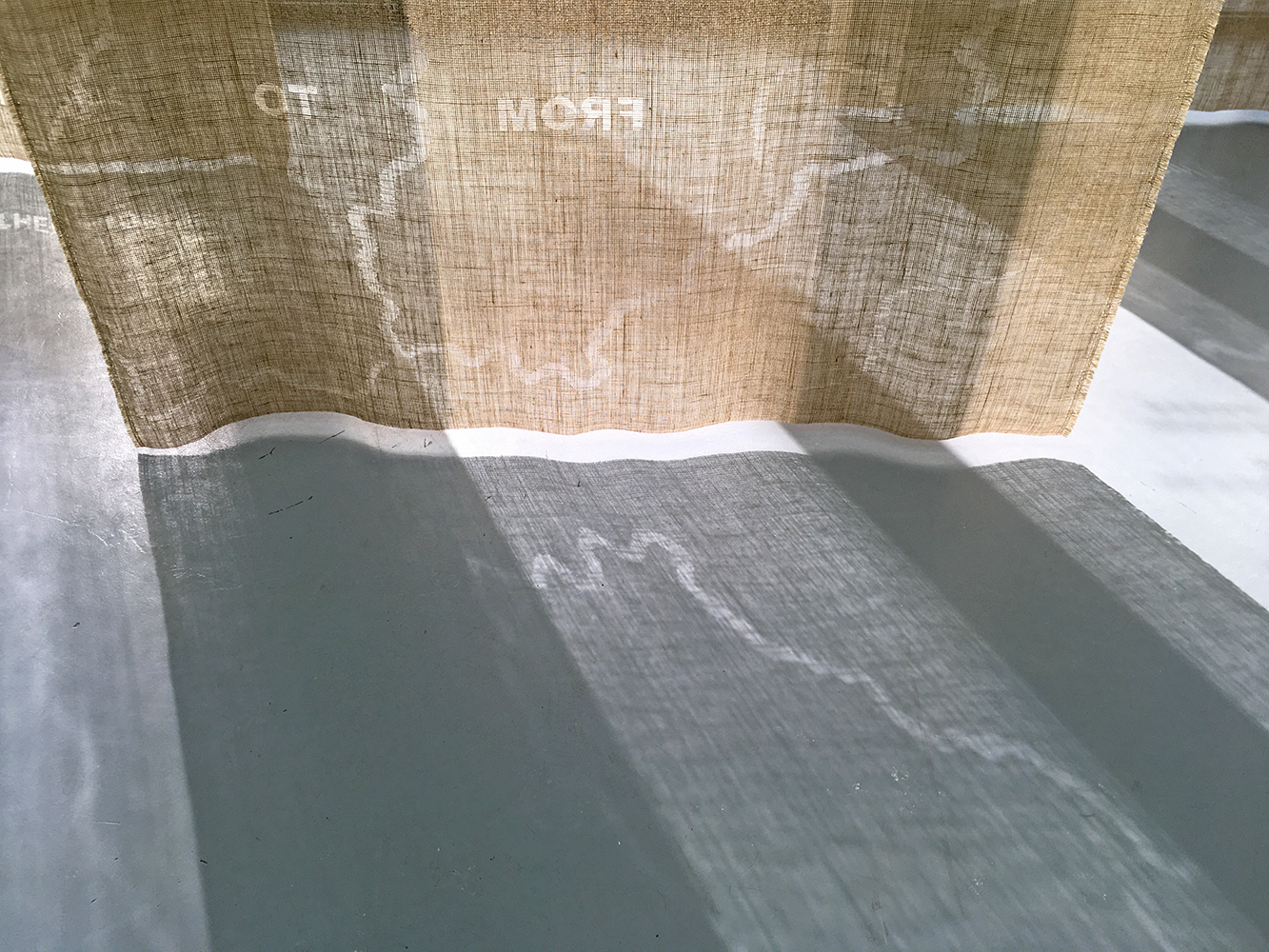 Central panel from behind.
08/12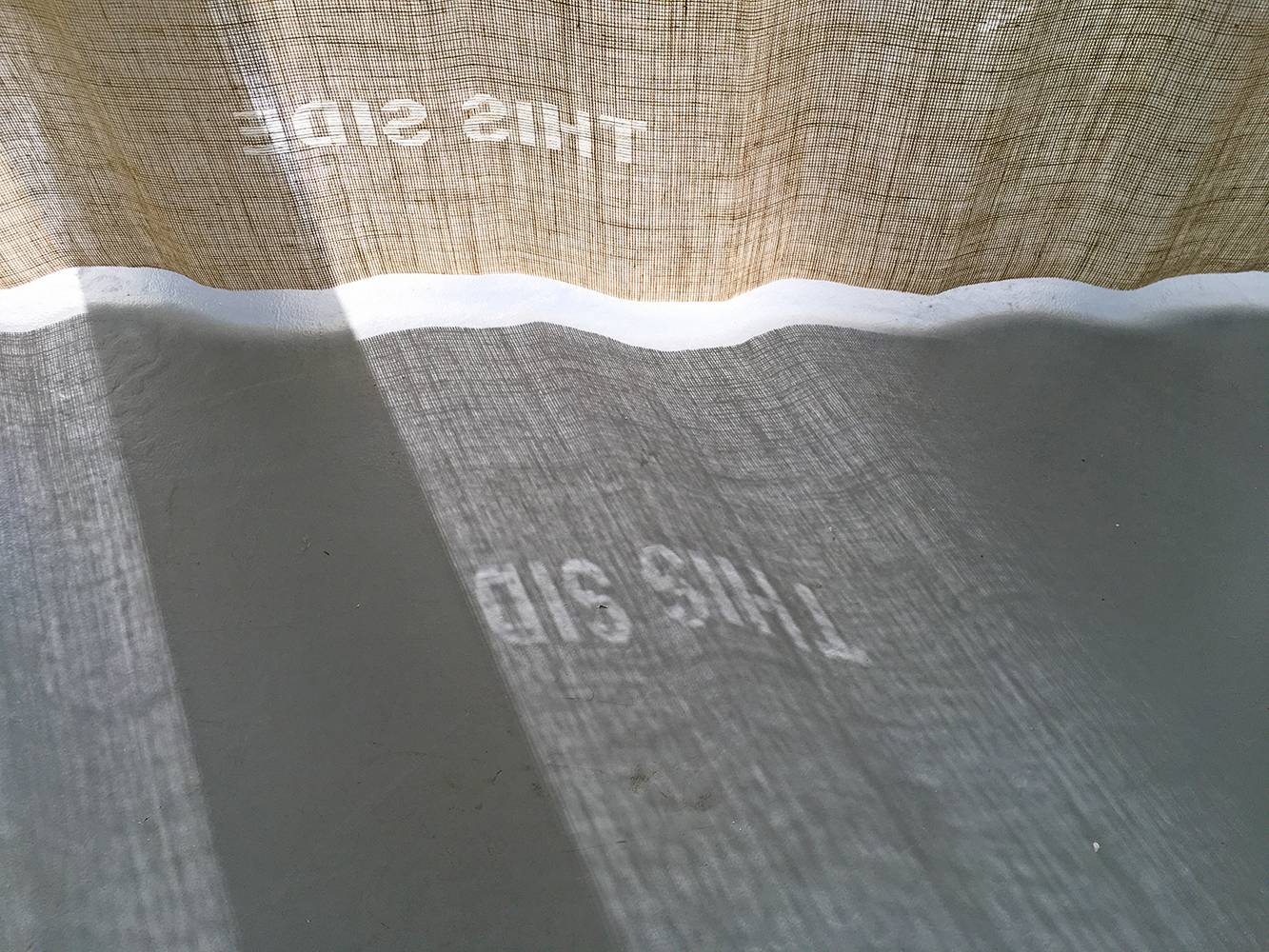 09/12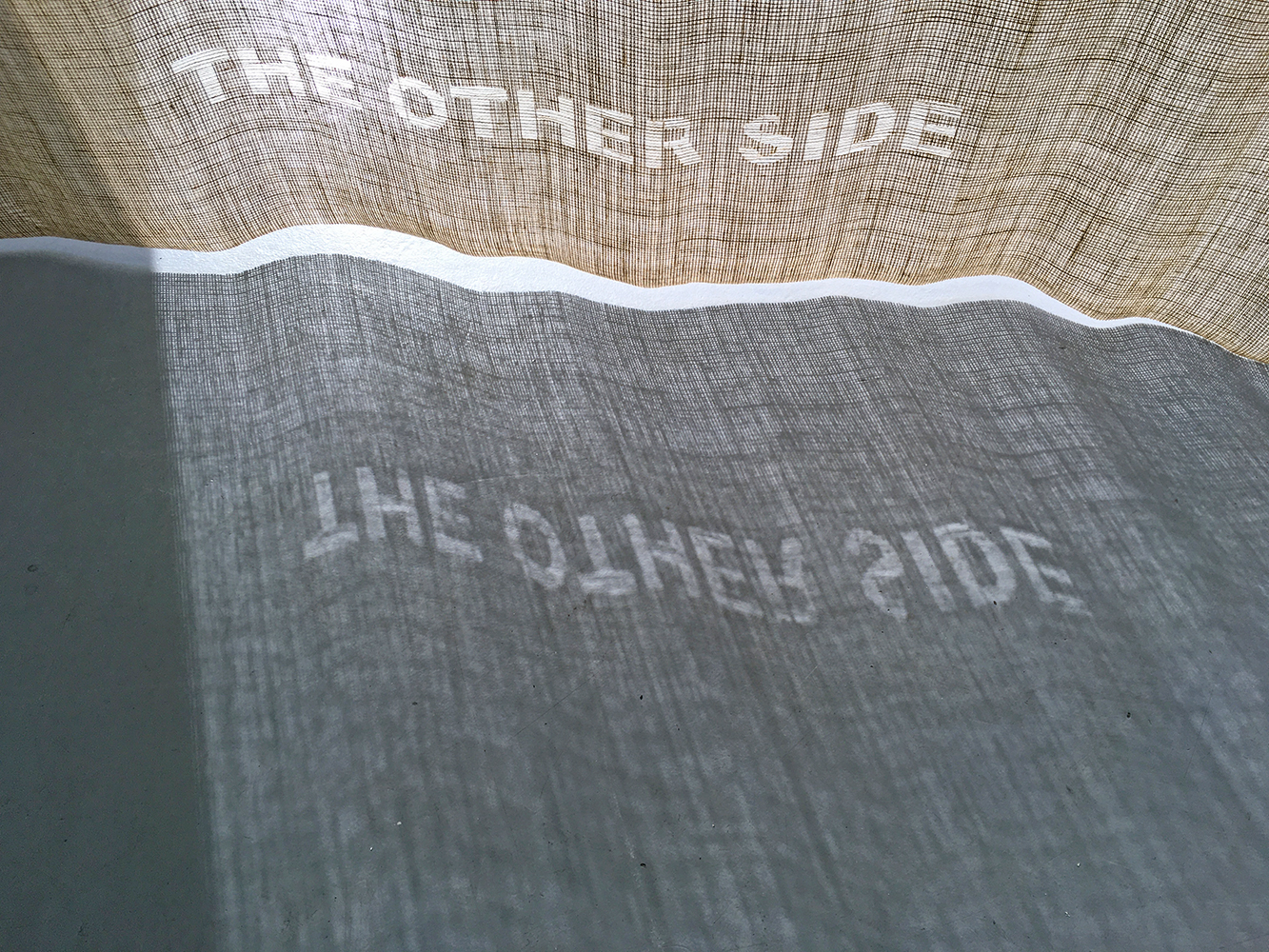 10/12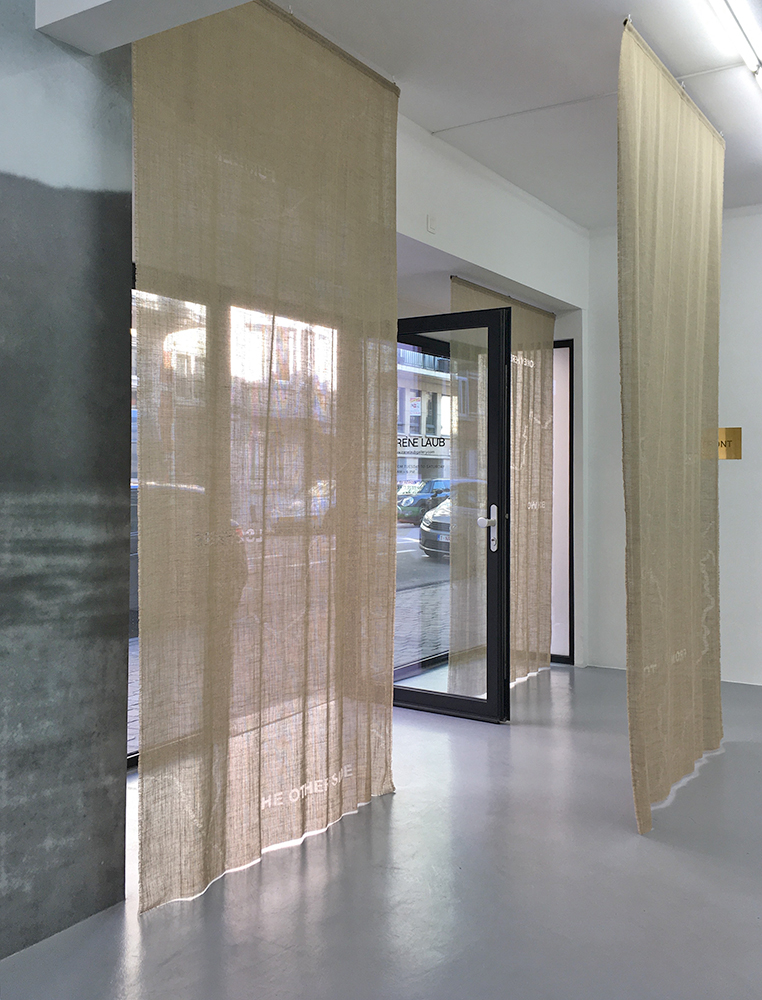 View of the installation from inside the gallery.
11/12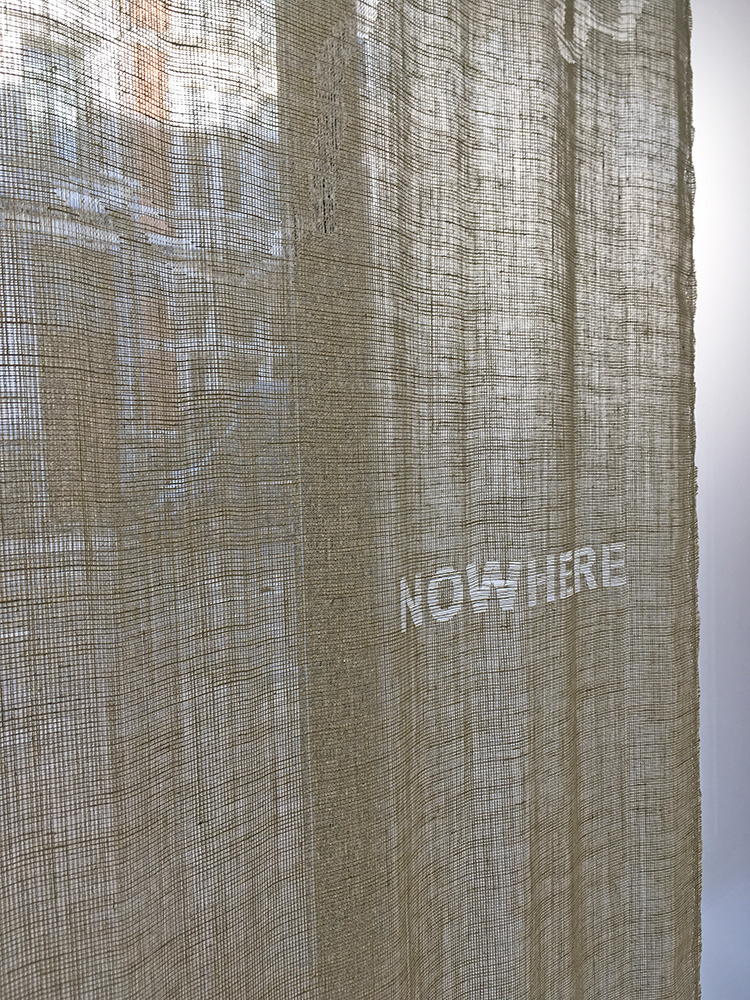 12/12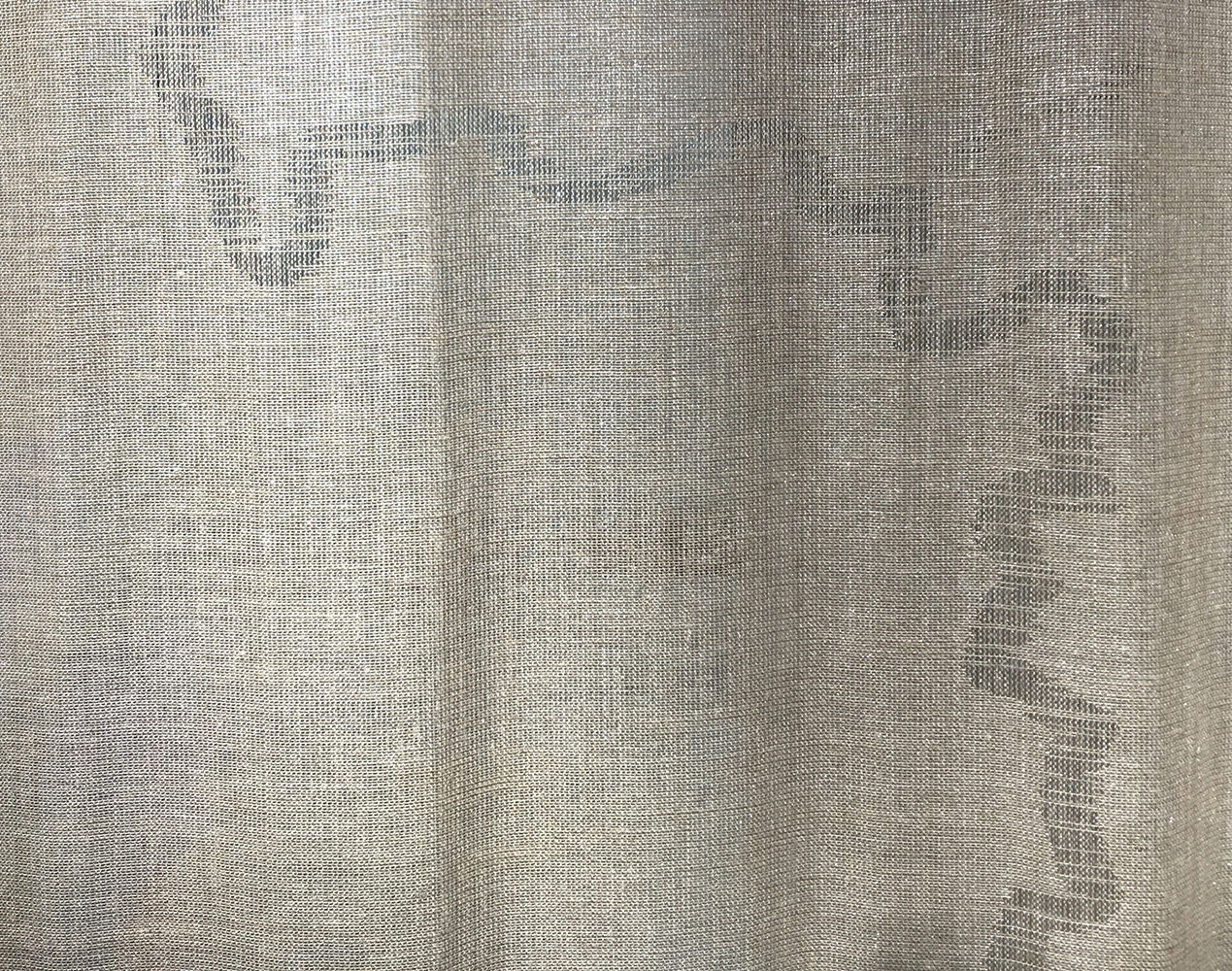 Detail of the slightly silvered on one side and openwork linen.
Frontiers have been drawn with scissors.