Archipels (Archipelagos), 2015.
Groups of 3 to 5 islands.
Jesmonite, metal.
110 to 120 × 13 to 37 cm.
Contemporary drawing Art fair Drawing Now,
Carreau du Temple, Paris, 2019.
Exhibition Cartographic Anxiety, Collective Hic Sunt,
Arondit contemporary art center, Paris, 2018.

Solo exhibition No Man Is An Island,
Keitelman Gallery, Brussels, 2016.
Private collection, France.
If everyone's solitude is irreducible, the need of others and of interconnections are equally essential; in the same way, even though each island is independent, they are assembled in Archipelagos: their feet are in contact and intertwined, giving the impression that the structure could collapse if a foot were removed. Also, these alliances, these regrouped islands can be reconfigured and transformed, as between individuals or nations. Of the fragility and instability of relationships...
01/10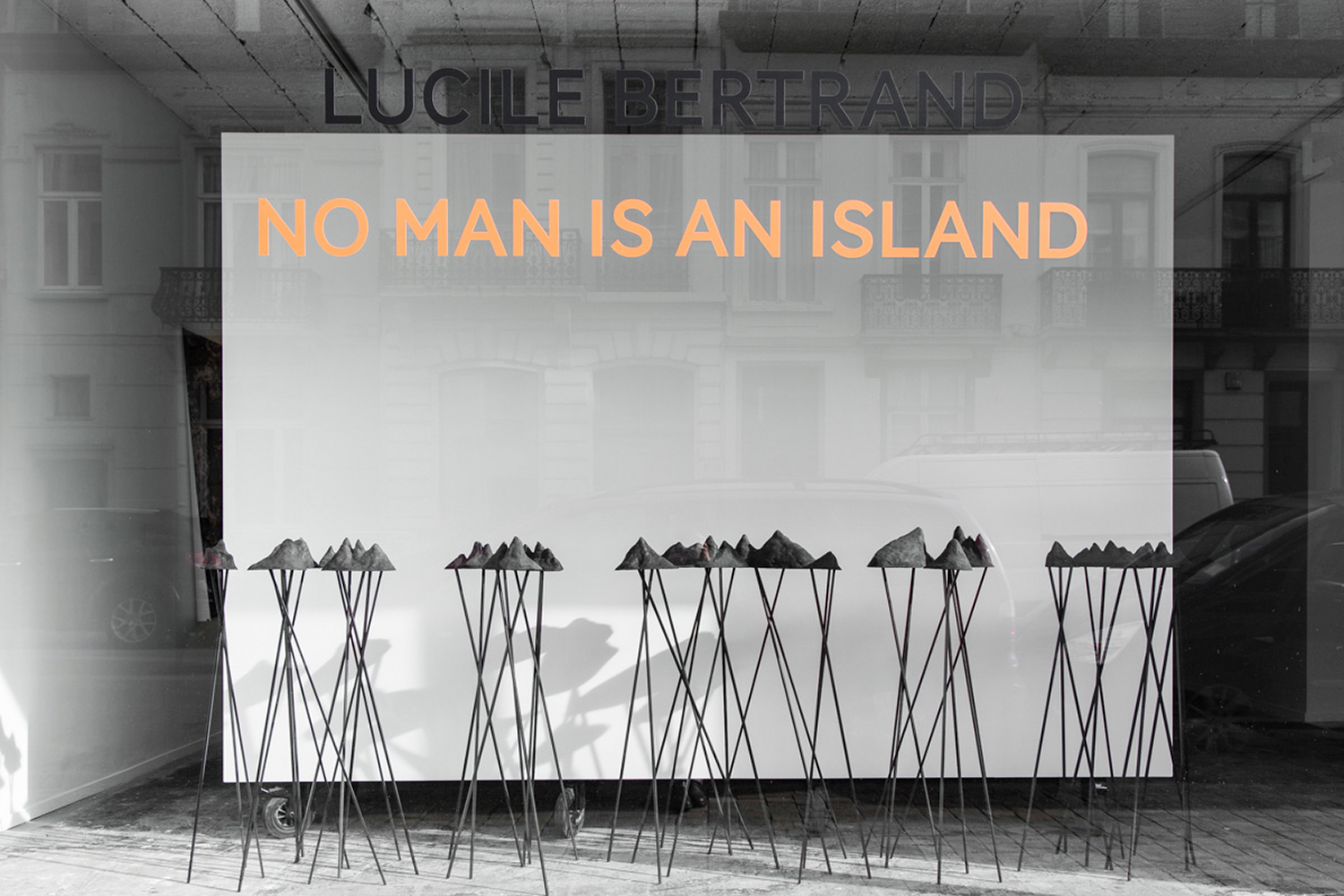 Installation, Keitelman Gallery.
02/10
Installation, Keitelman Gallery.
03/10
Archipelago 1
5 islands.
04/10
Archipelago 2
3 islands.
05/10
Archipelago 3
5 islands.
06/10
Archipelago 3,
detail.
07/10
Archipelago 4
3 islands.
08/10
Archipelago 4,
detail.
09/10
Archipelago 5
4 islands.
10/10
Archipelago 5,
detail.