What Happened, 2019.
Photographic pigment prints on Archive mat paper 280 g/m² 100% cellulose.
28 × 34 cm each. 1/5 + AP each.
Exhibition Achrome,
Irène Laub Gallery, Brussels, 2019.
Solo exhibition Almost,
het Labo atrium, Tokyo, 2019.
Private collection, Belgium.
In the What Happened series, very dark photographs evoke mysterious situations and atmospheres. On each picture, two short sentences enhance the questioning about the meaning of the images that are never explained neither resolved.
1/7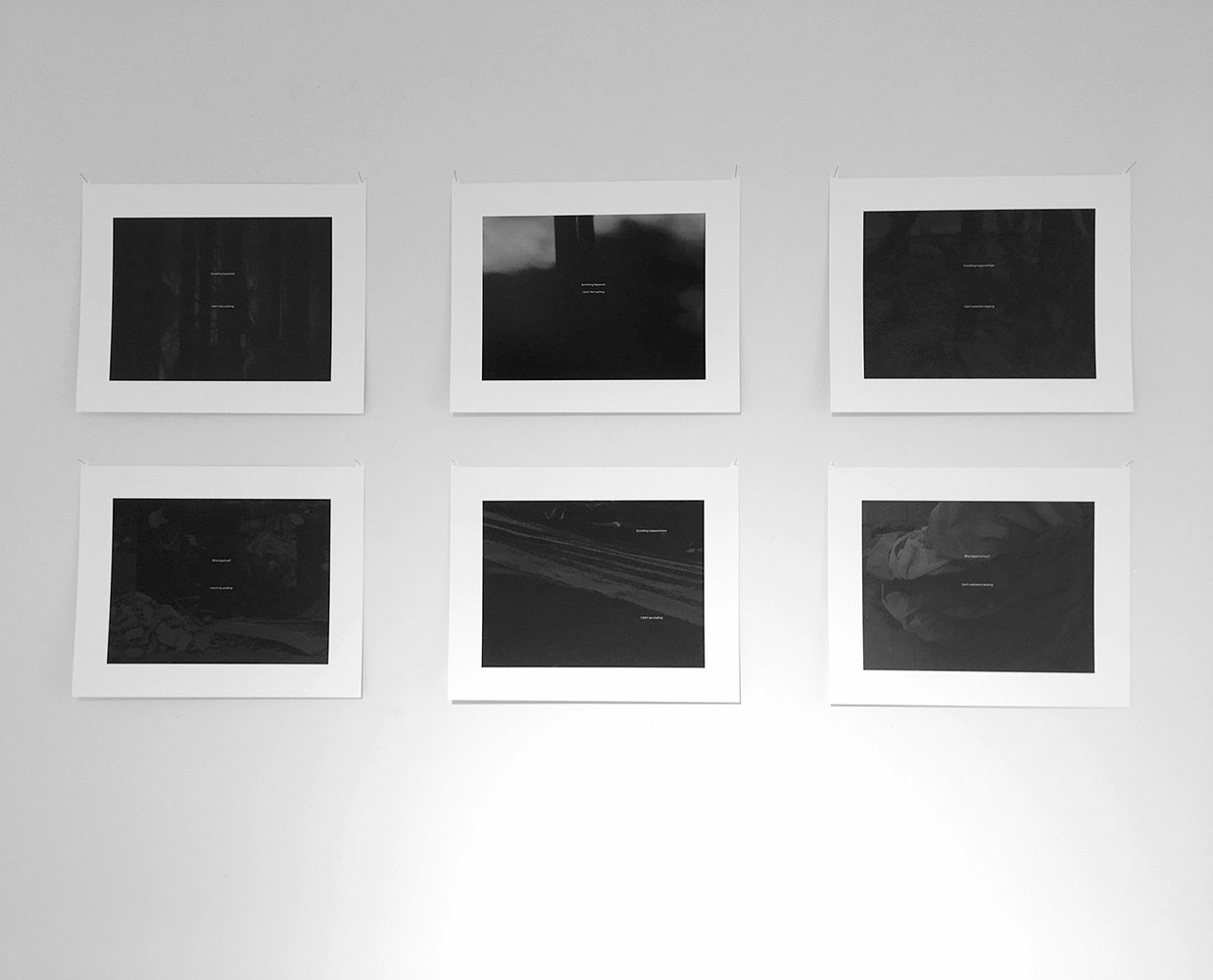 Vue d'exposition, het Labo atrium.
2/7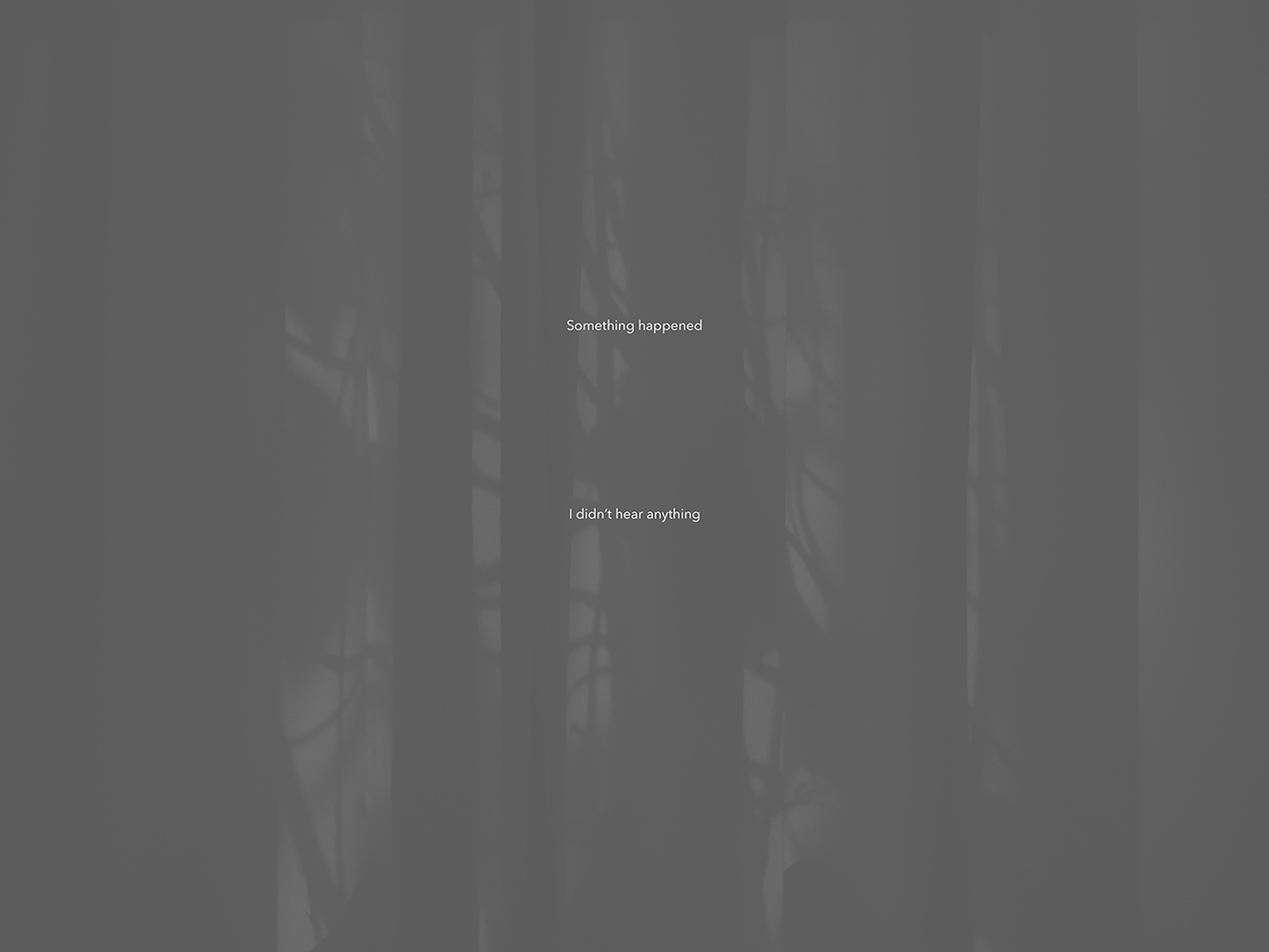 Someting happened
I didn't hear anything
3/7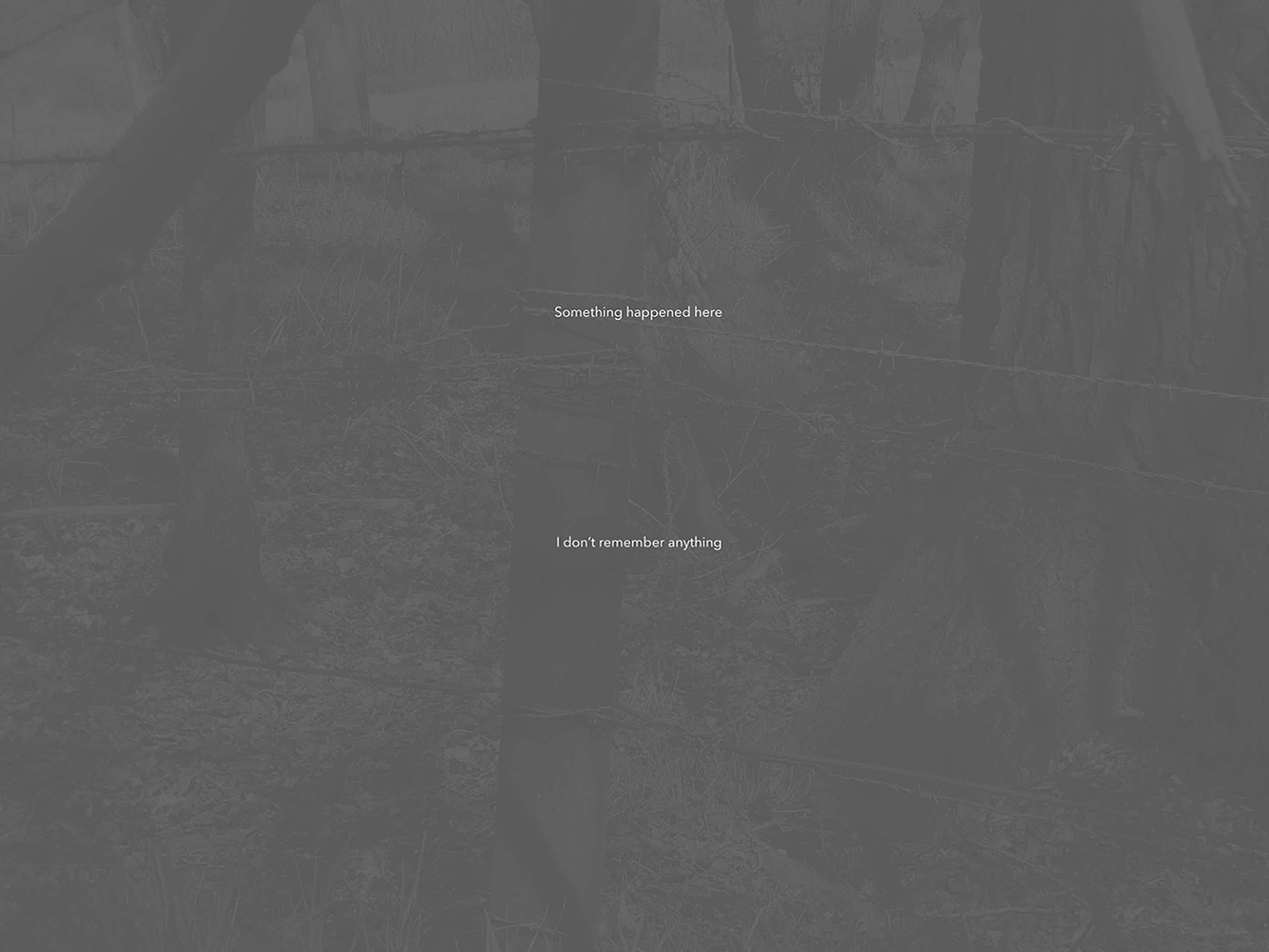 Someting happened here
I don't remember anything
4/7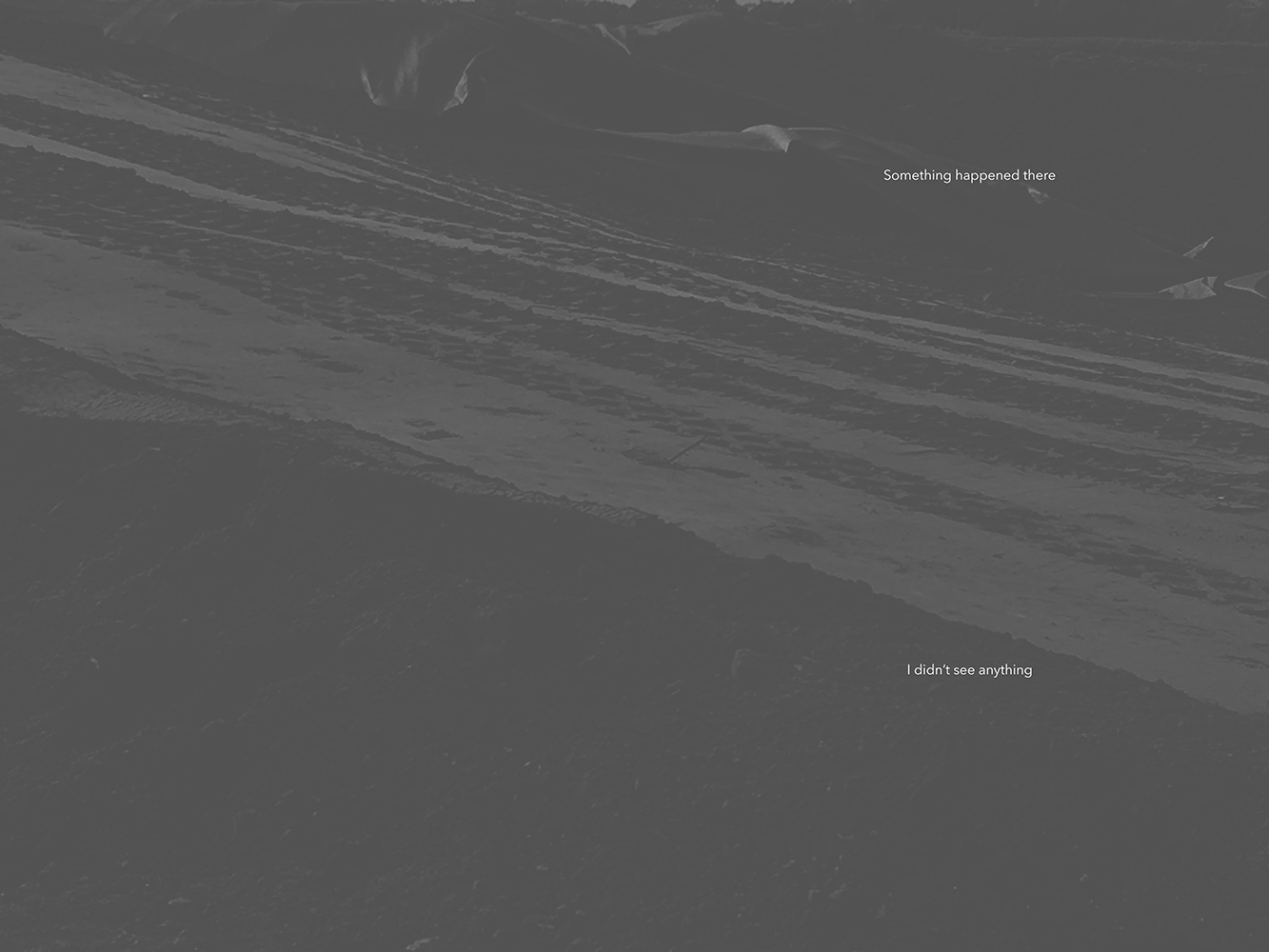 Someting happened here
I didn't see anything
5/7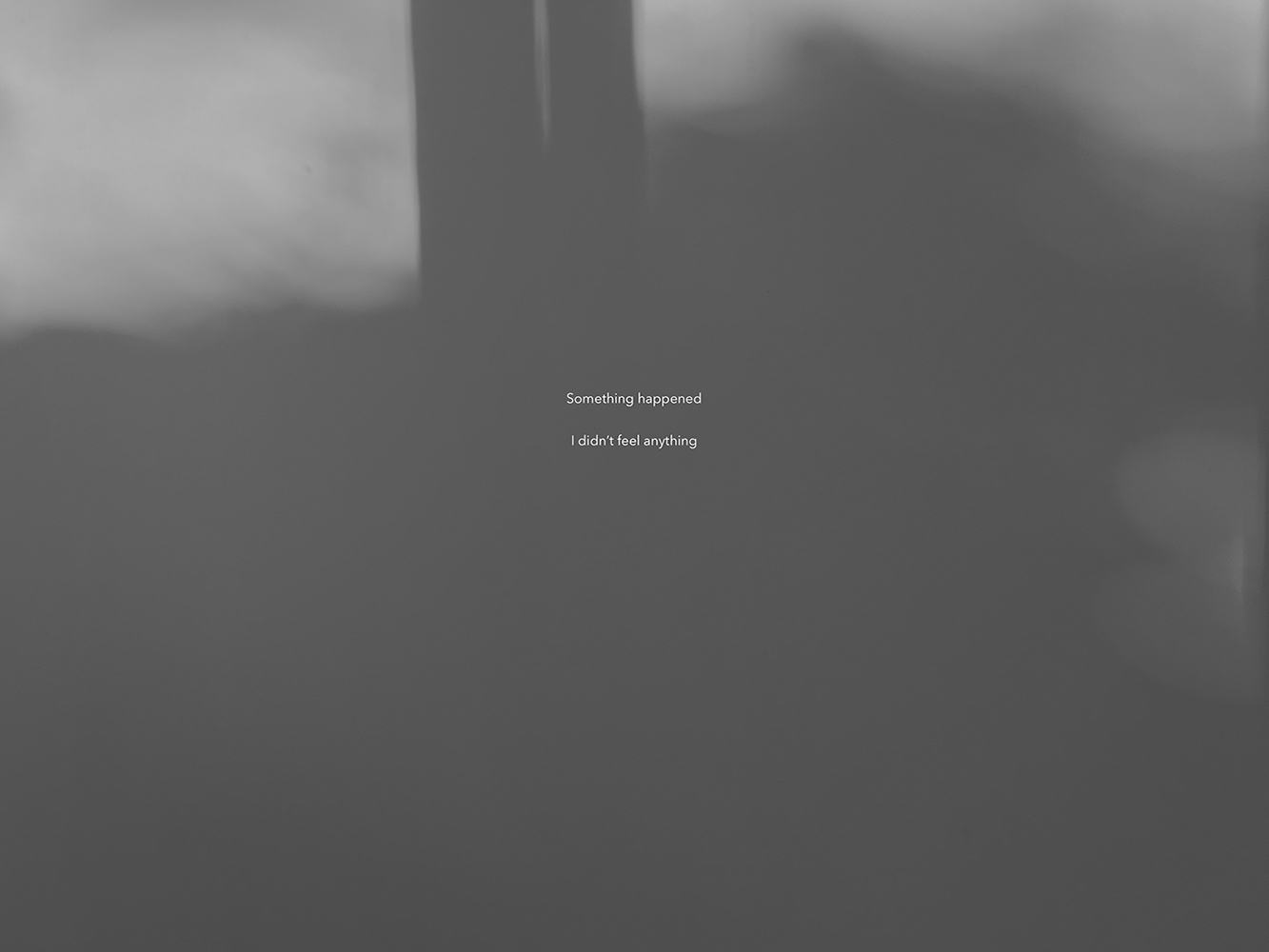 Someting happened
I didn't feel anything
6/7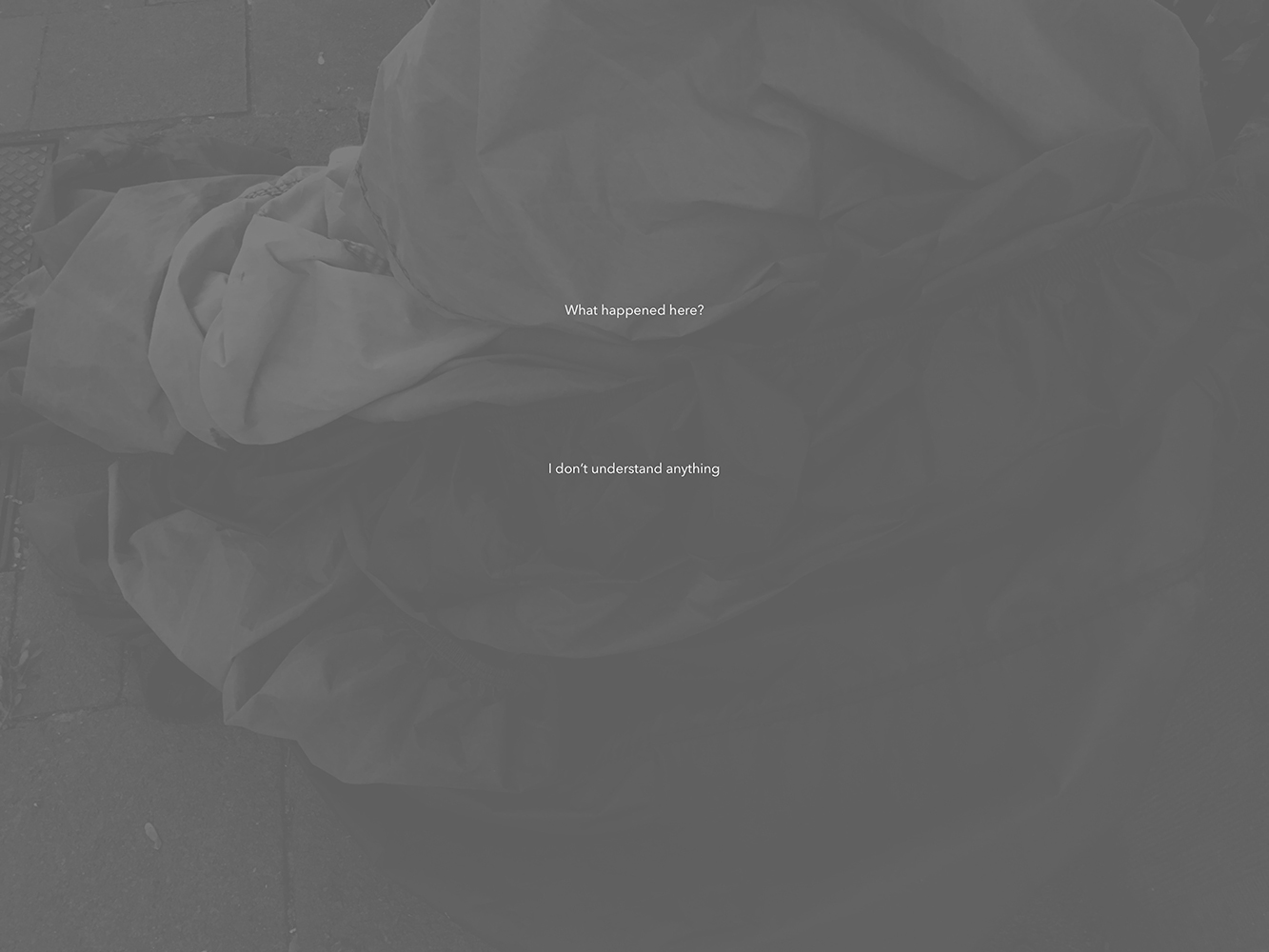 What happened here
I don't understand anything
7/7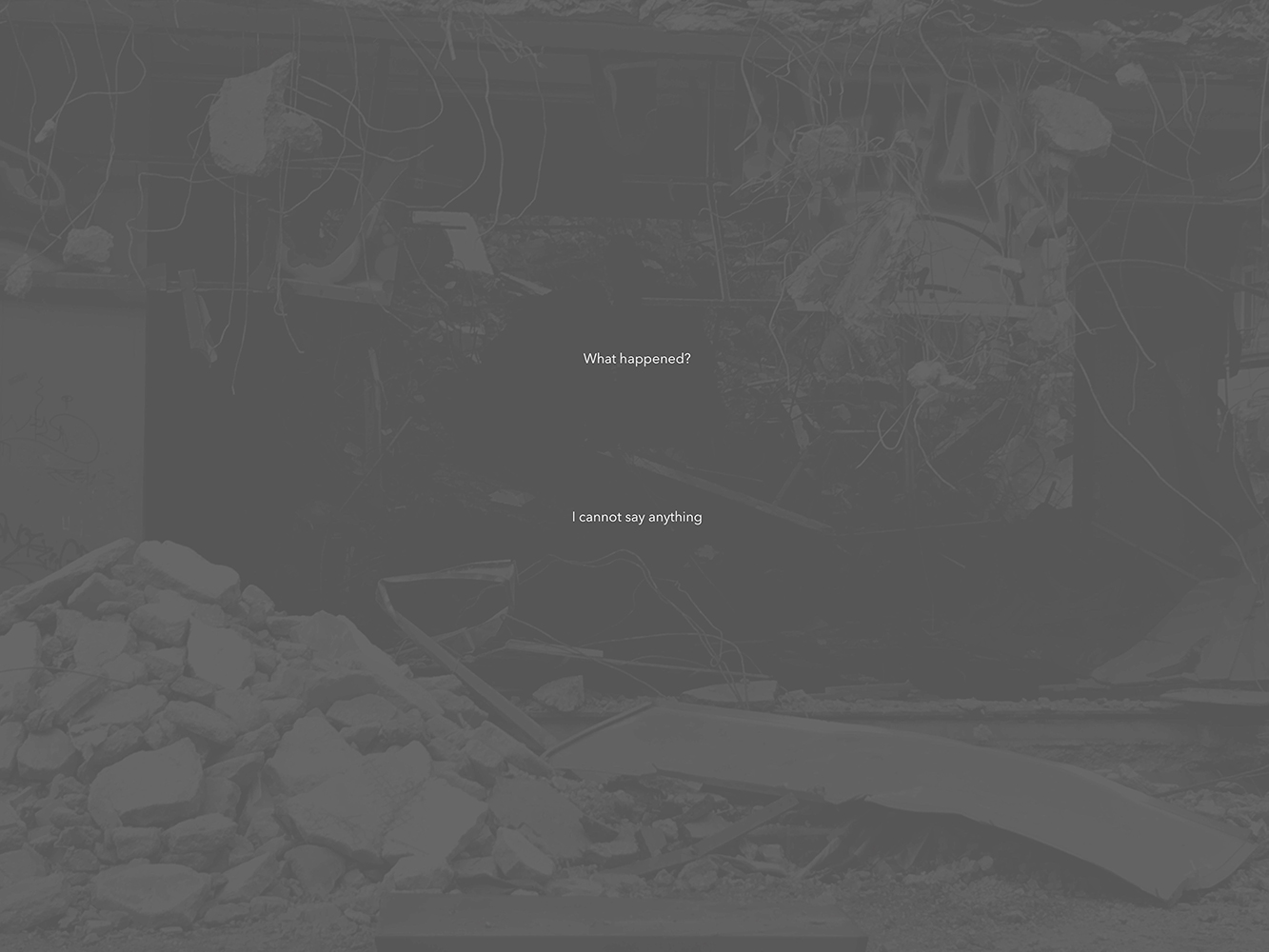 What happened
I cannot say anything